Table Game

HOW TO PLAY THE OW TABLE GAME?
Simply log-in first then check the left side panel of OW Sports wherein you can click the tab of the game.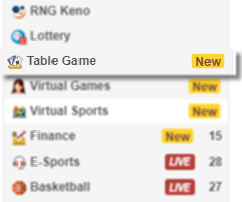 ​
After clicking Table Game, players can browse a number of tables and bet from each that are available. A total of 11 tables can be seen in the game room.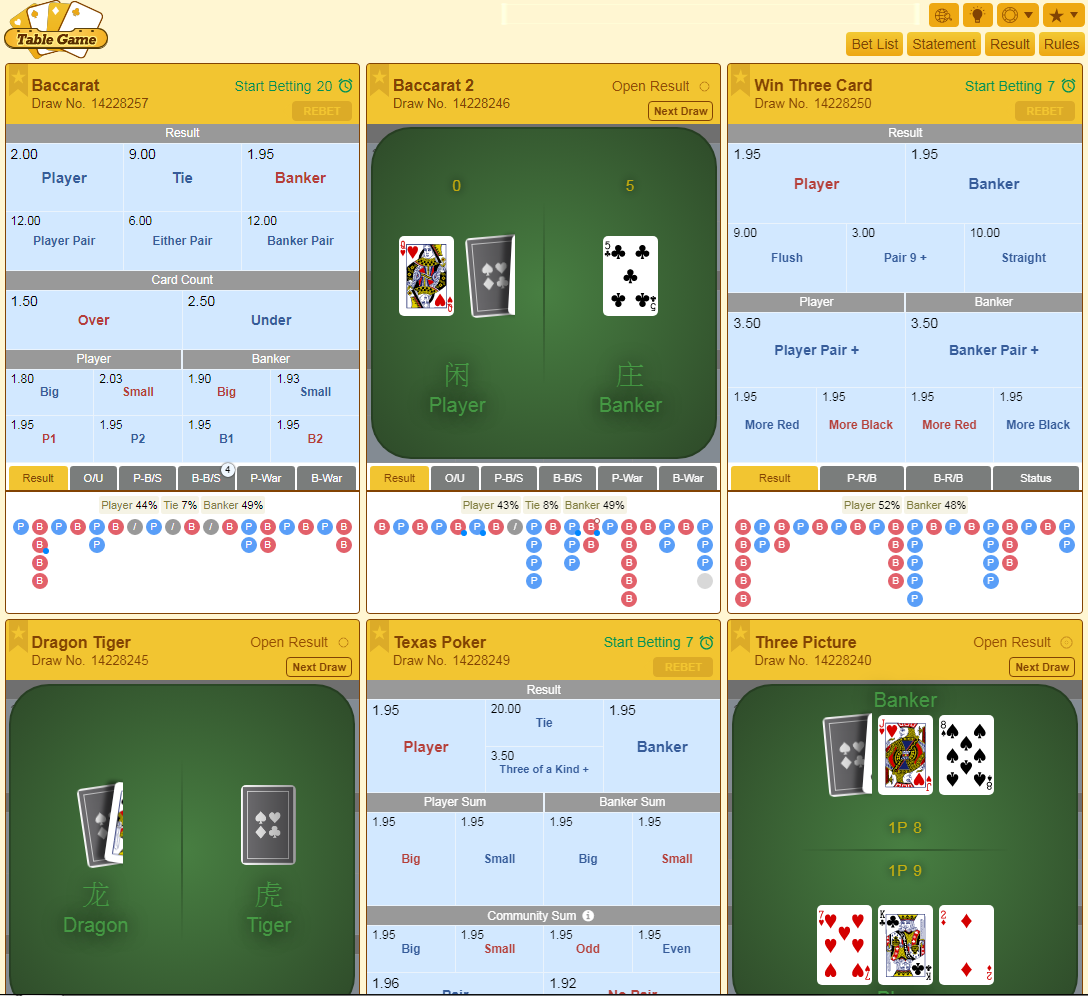 To review the complete Rules and Regulations of Table Game, players may check them within the game room on the upper right hand of the window.

​